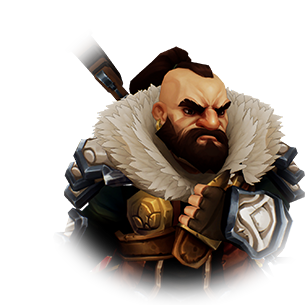 The Ranger, who hunts and shuts down powerful single foes and small groups of enemies, is one of the heroes of House Rupah in A Year of Rain.
Abilities
[
]
He has the following abilities:
Burst Shot: Shoots arrows at all enemies in a circular area, dealing damage. The damage will be splitted, if more units are hit.
Relentless Hunter: Mark a target to have it take increased damage and reduce its movement speed for some seconds.
Dash: Increase movement speed for some seconds.
Monsters' Bane: Shoots an explosive arrow at a target that deals damage and knocks all surrounding units some distance away.